THE PRESIDENT OF ASARS ACADEMICIAN RAJKO KUZMANOVIĆ HANDED THE GREAT CHART OF GRATITUDE TO ACADEMICIAN PETER HANDKE
07.05.2021.
---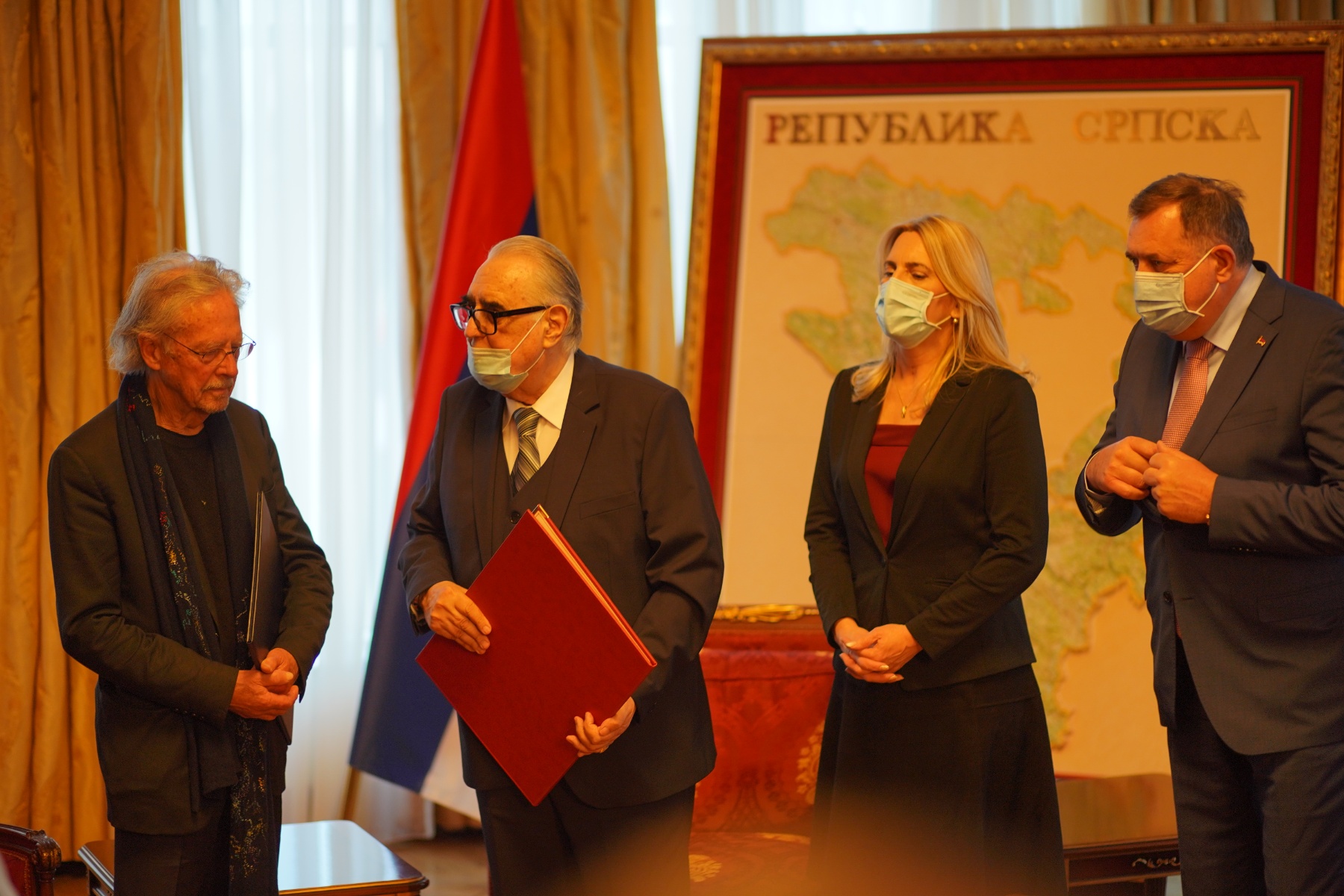 The president of the Academy of Sciences and Arts of Republic of Srpska academician Rajko Kuzmanović handed, during the ceremony session organized by the Government of Republic of Srpska on May 7, 2021, the Great Chart of Gratitude to academician Peter Handke.
The decision on it has been adopted at the session of the Academy's Presidency on July 8, 2020 for the great contribution in literature and art, for humanity and delivering the truth of the Serbian people.